DR. ARTHUR KRAUSE – The Only Time She Moves- MACDL978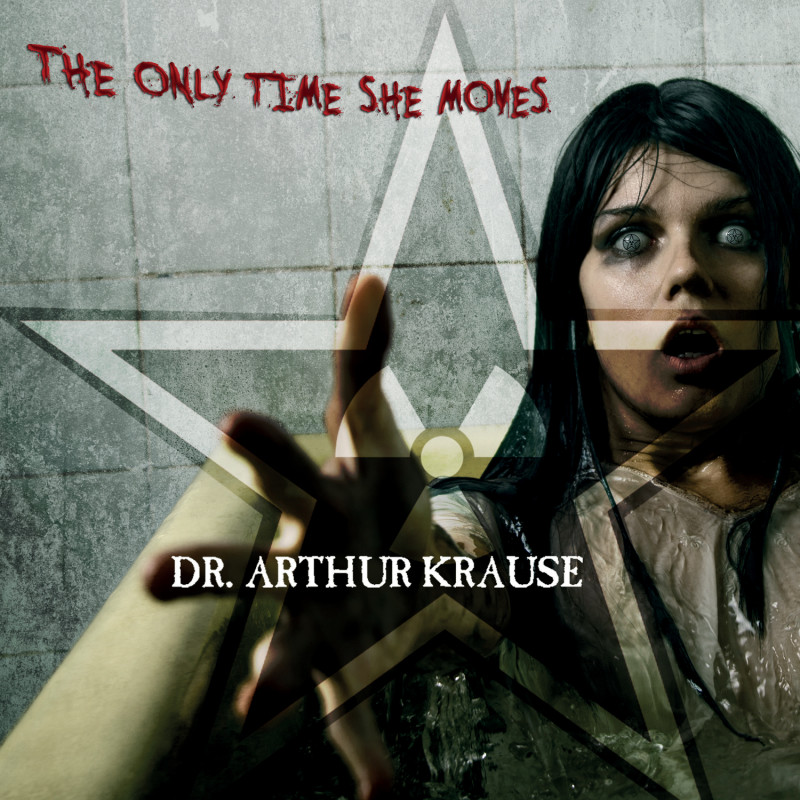 Like the first rays of sunrise glint against the dusky introspection a new album from Dr. Arthur Krause descend into the world of our everyday lives. The Only Time She Moves finds the point of tension between restraint and submission and possesses all the colour and intensity that the name would suggest.. Ten strong tracks each build a momentum, working closely with the deep, layered vocals that form the trademark of the band. The music is not as easy to file as it may initially appear, but the Doctor is popular with fans of acts like The Cure, Joy Division, Depeche Mode, The Sisters of Mercy and U2.
This was the first album with music written by all members of the band and the production is the bigger than ever. This is evident nowhere clearer than in the epos Loveland and Gone Tomorrow – without a doubt one of the bands finest moments so far. Dr. Arthur Krause never hides from difficult subjects in his intelligent lyrics, ranging from abuse, bullying to politics and existenial issues. Evelina, the low key Hanna is Safe and the suggestive Death Row, released as the first single off The Only Time She Moves, are three clear cut examples.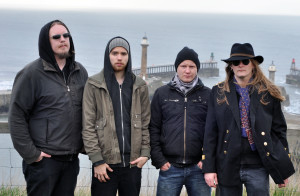 Promo pics taken by Mikael Frodlund (click on pic for download, 4Mb each).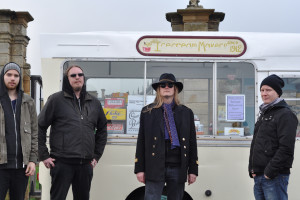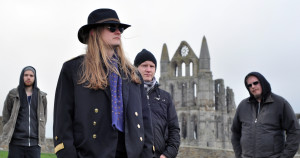 Artist/Band:DR. ARTHUR KRAUSE
Title:THE ONLY TIME SHE MOVES
Releasedate: 19 September 2016
Catalogue No.CD:MACDL978
Format: CD, digital album
Barcode:7393412018576
Label: M&A MUSIC ART
Style: GOTHIC ROCK
Origin: SWEDEN (STOCKHOLM)
Territory: WORLD
Sound Like:THE SISTERS OF MERCY, FIELDS OF THE NEPHILIM,THE MISSION,HIM
File Under:GOTH
Tag Words:GOTHIC, BATS, GOTH, NEW WAVE, POST PUNK
EPK Address: www.drarthurkrause.se/promo
Order: M&A Music Art
www.soundpollution.se
SELLING POINTS:
Traditional guitar based goth that should appeal to followers of Fields of the Nephilim etc but with darker and suggestive variations that give the band a trademark of its own
Have most followers abroad of the Swedish goth acts that still are releasing records
A very popular live act in the scene, which is confirmed by high profile performances at festivals like Whitby Gothic Weekend and Gothenburg Gothic Gathering
VIDEOS:
http://www.youtube.com/drarthurkrause#p/a/u/1/V44UiJlQX8k
LINE-UP:
Dr. Arthur Krause – vocals, guitars, synths
Fredrik "Hell"Thell– electric guitars
Mattias Axelsson– drums
André Robsahm– bass
TRACKLIST:
01. Loveland 12:12
02. Midnight Rain 3:54
03. Deported Soul II 5:12
04. Death Row 5:24
05. Never Whole 3:41
06. Evelina 5:38
07. Hanna is Safe 5:48
08. We are Doomed 3:59
09. Go on Your Own 3:46
10. Gone Tomorrow 8:55
DISCOGRAPHYALBUMS:
Before and After (2004)
When Love is Dead (2007)
Solutions (2010)
EPS:
The Lake EP (2007)
Under Silver Moon EP (2009)
SINGLES:
WEB:
SOCIAL PROFILES:
Facebook:http://www.facebook.com/drarthurkrause
YouTube Channel:http://www.youtube.com/drarthurkrause